It's Newsletter Time....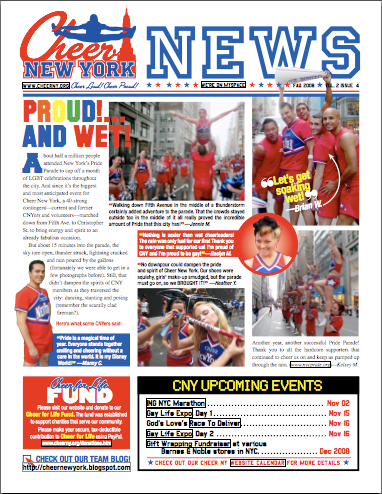 Click on the newsletter image to the left to read articles about various Pride parades, the 2008-2009 Captains, our brand new, newbies, Sea Tea, Cheer NY media news and much, much more.
A HUGE thank you to Jennie, Heather, Brian, Manny, Raelyn, Kelsey, Raymund, Felipe, Ali, Nicholas P, Jason, Rick, and the usual suspects Scott and Felipe for all their help on this superb issue!
Enjoy!!
Labels: 2008, fall, newsletter