It's Newsletter Time....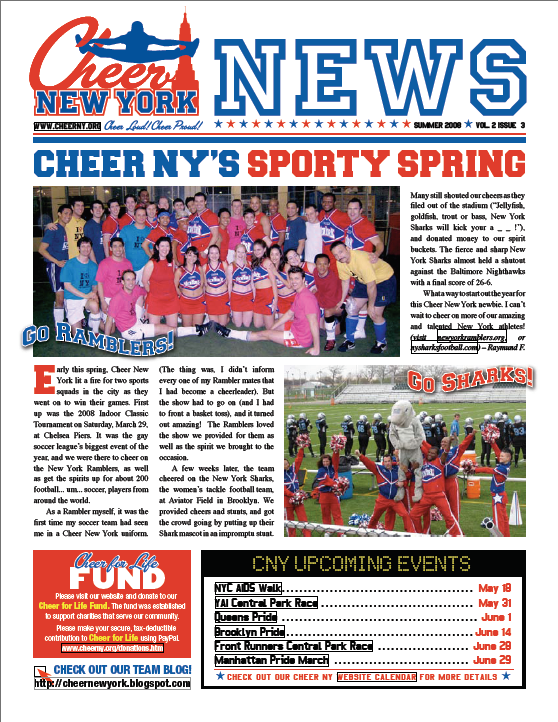 Cheer New York's summer newsletter will fill you in on all the great things we have been up to in the last couple months. Some highlights include:
The multiple sporting events CNY was asked to perform at such as
The Rambler
indoor soccer tournament and the
Sharks
football game, a glimps into the
MS Walk
, information about CNY's guest appearance at the
CUNY
Cheerleading competition, fun moments from the
YAI
Annual family dinner , and much more!
As usual, a big thanks to everyone who helped breathe life into this newsletter; Raymund, Tonika, Tiffany G, and Katie for their editorial contributions and to Scott, Jennie and Felipe for ALL their hard work to put out another CNY summer-filled newsletter!
Enjoy!
Labels: newsletter, summer