It's Newsletter Time....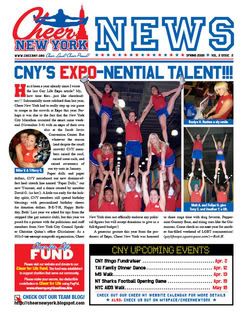 In this issue read titillating articles about:
Cheer New York's performance at Gay Life Expo, our donation of $2,000 to the homeless, end of season CNY award winners, supporting participants in God's Love's Race to Deliver, and much more!
A big thanks to Rick, Nicholas, Raelyn, Mike and Jennie for their editorial contributions and to Scott, Jennie and Felipe for ALL their behind the scenes help to put out another cheerific newsletter!
Enjoy!
Labels: 2008, newsletter, spring